A
contemporary

interpretation of the Bertone DNA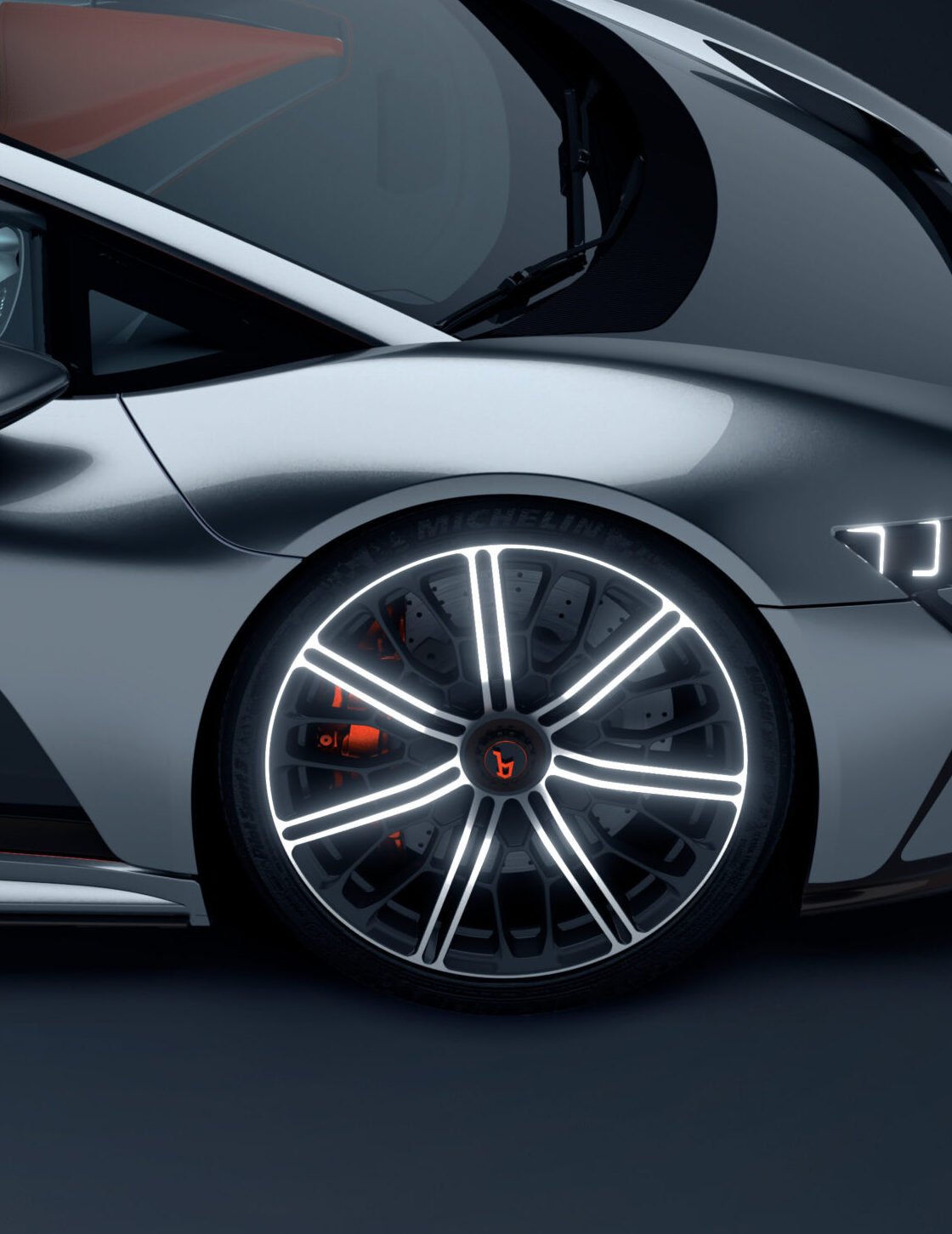 Engineered to life with impeccable quality, the Bertone GB110 is uniquely positioned within Bertone's 100-year history of crafting exceptional cars. While designed for high performance, it maintains the captivating detail and art-inspired emotion of a collector's piece.  
Paying homage to pioneering Bertone designs from the 50s and 70s, the GB110 is sculpted for a timelessly standout presence.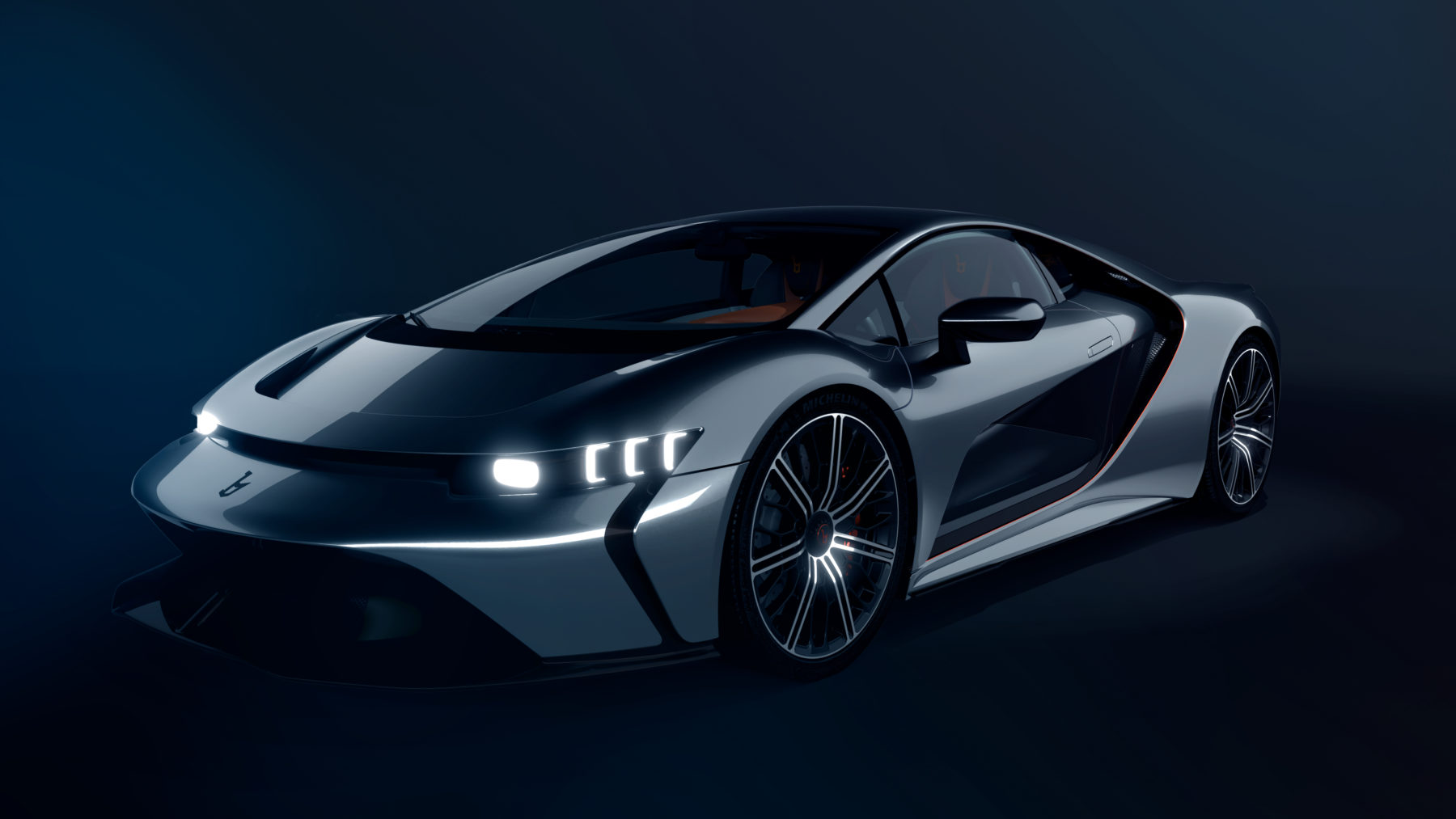 Artfully considered craftsmanship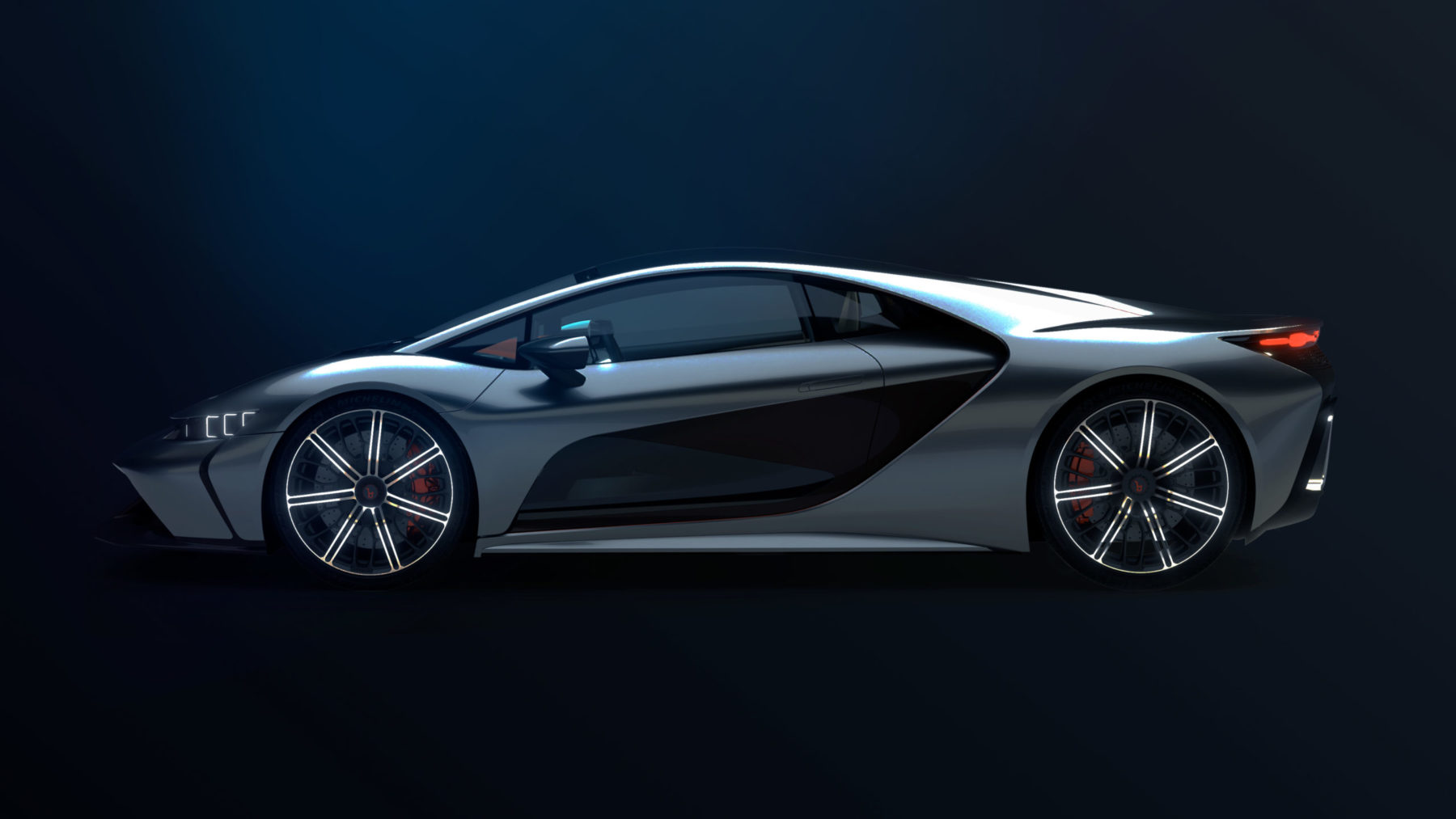 A feat of engineering
In keeping with Bertone's rich automotive legacy, the Bertone GB110 continues to pave the way for world-class standards. Mauro and Jean-Franck Ricci have harnessed 38 years of combined experience in engineering and automotive (working with over 22,000 engineers) to merge Bertone's invaluable design heritage with high-performance automotive engineering.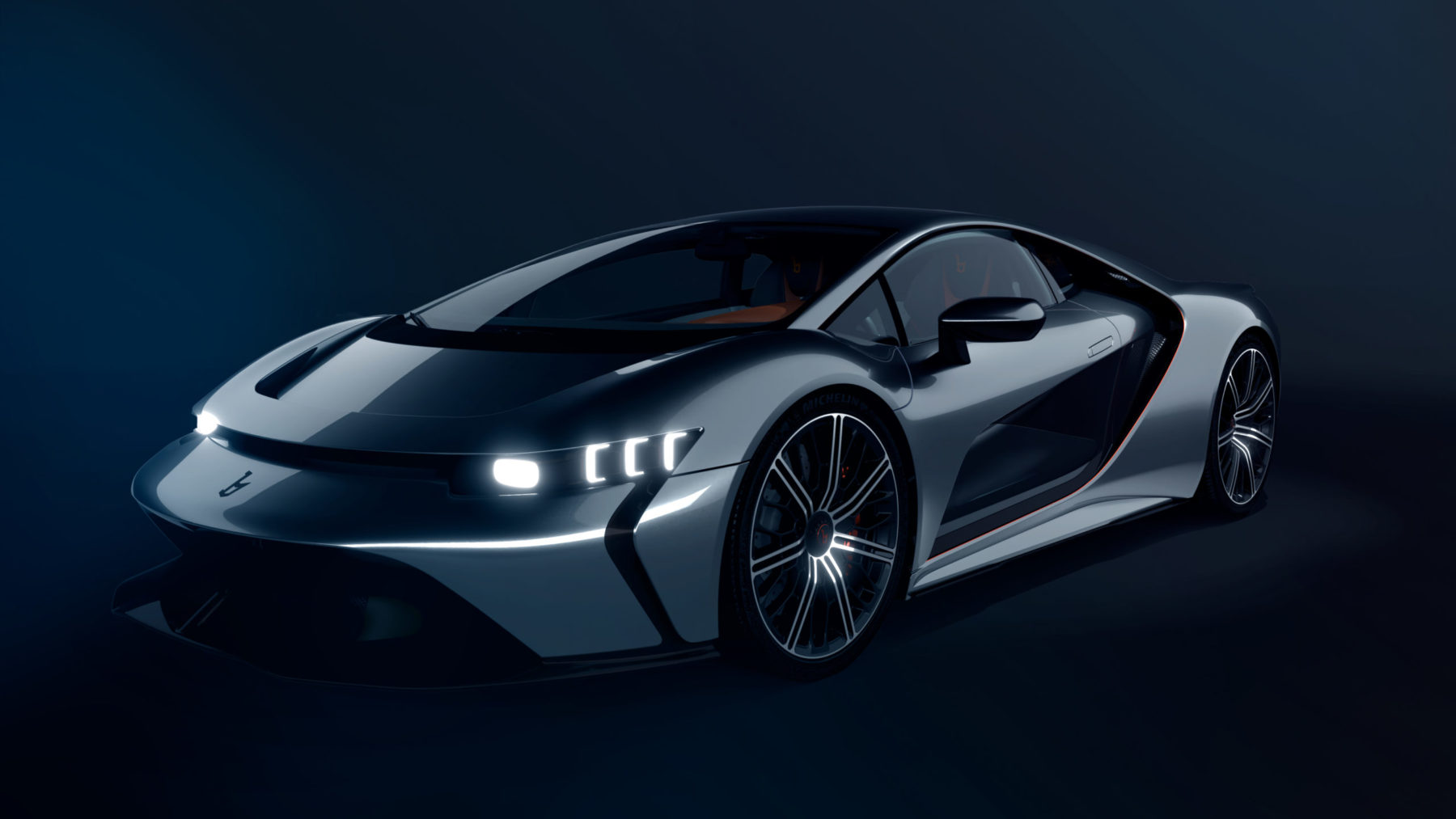 Plastic waste fuel
The Bertone GB110 is the world's first hypercar that will be able to use fuel made out of plastic waste. To achieve this, Bertone is partnering with
Select Fuel
, a company that has developed a patented technology to convert polycarbonate materials into renewable fuel.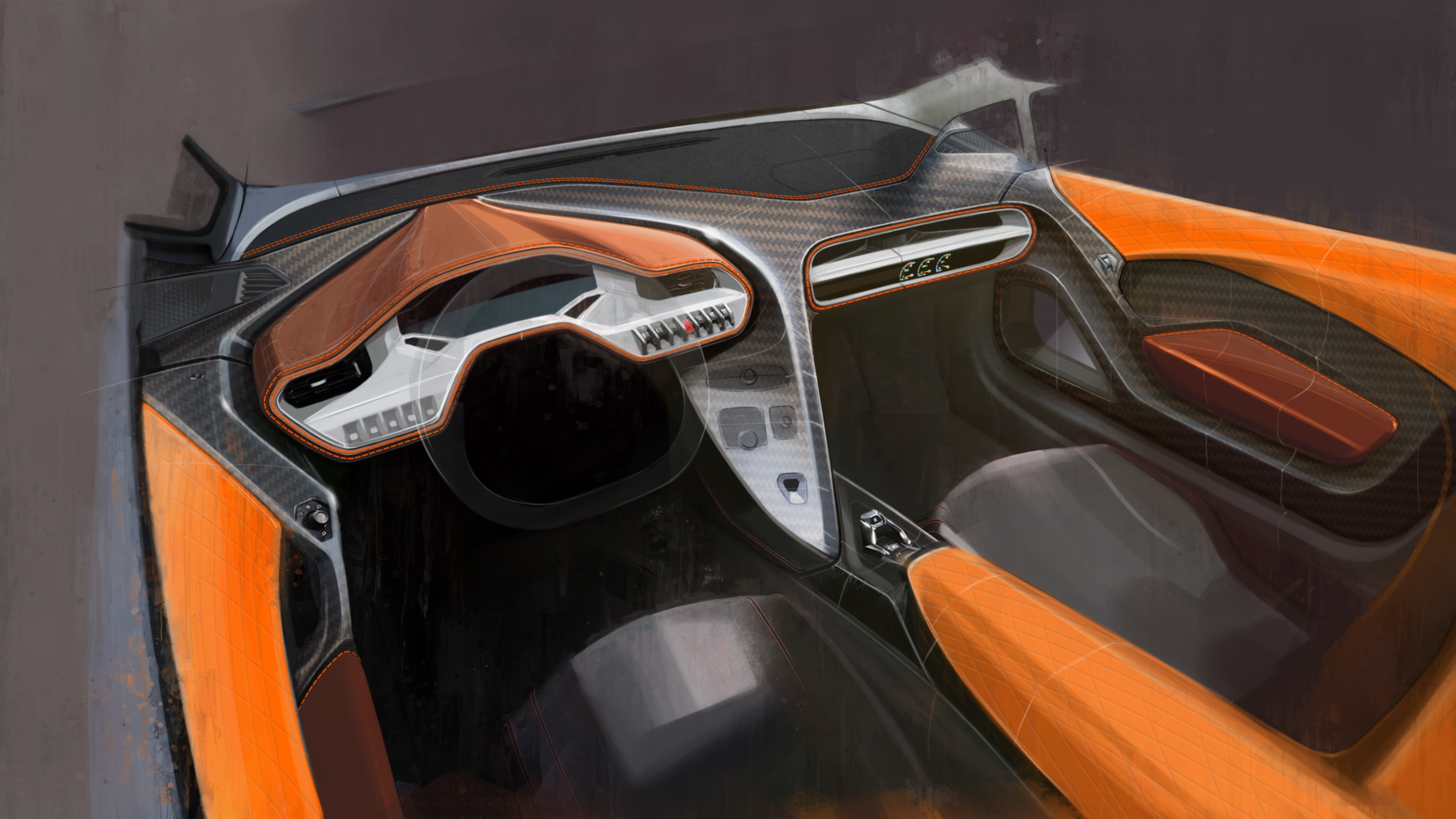 Quintessentially Italian
The Bertone GB110 exudes the quintessence of Italian class and style, from its remarkable body through to its comfortable, refined interior. Igniting the passion of sports car enthusiasts all over the world, its immense power is passionately cloaked in the beauty and elegance of fluid lines and prominent muscles, distributed in an elegant and refined manner.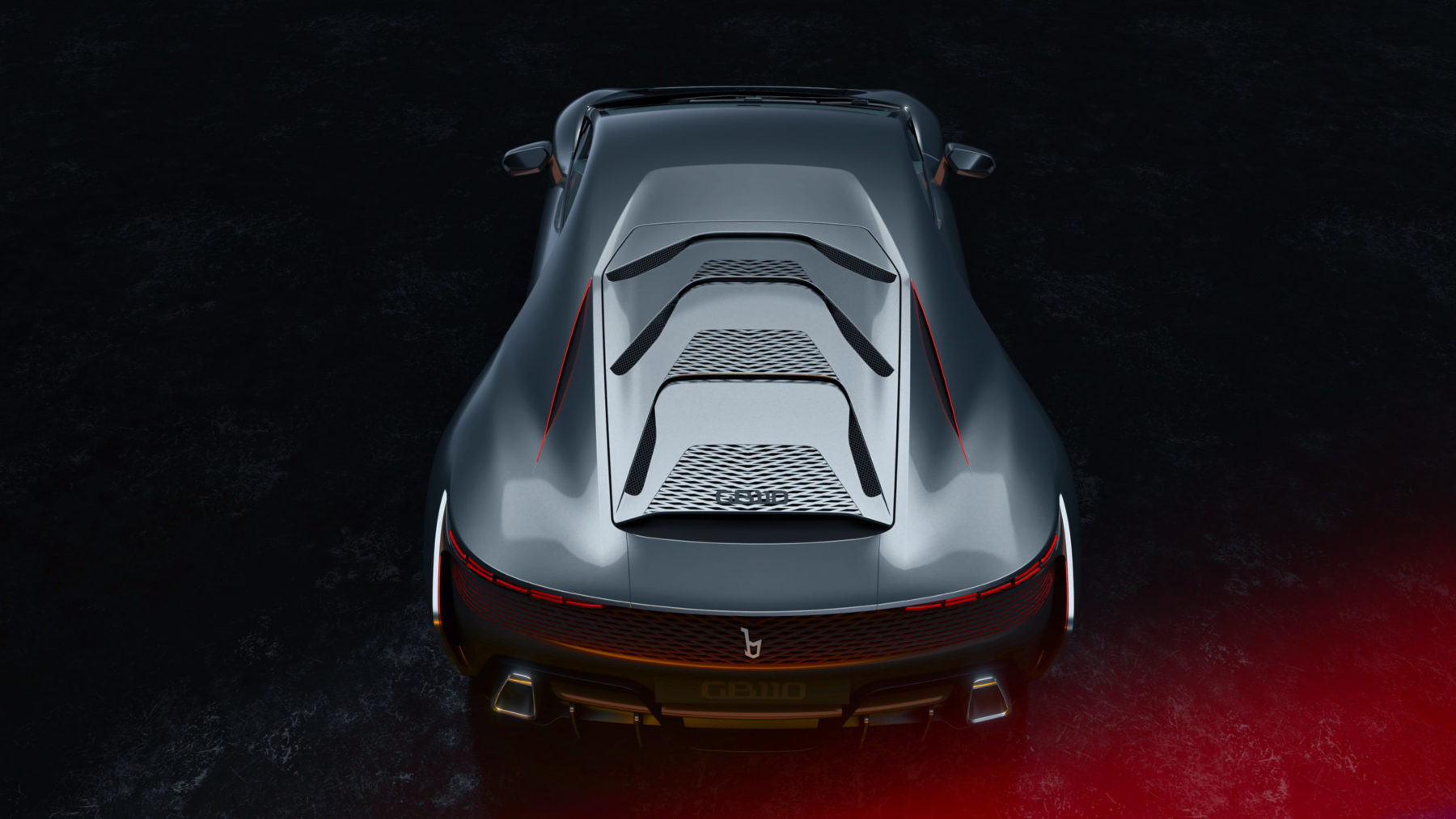 A true limited edition
A rarity in high performance cars, the Bertone GB110 is meticulously constructed with forward-thinking ergonomics and superior comfort as a priority. With only 33 units scheduled for production, every limited-edition car will epitomise the finest quality while conveying artistic flair at the turn of every corner.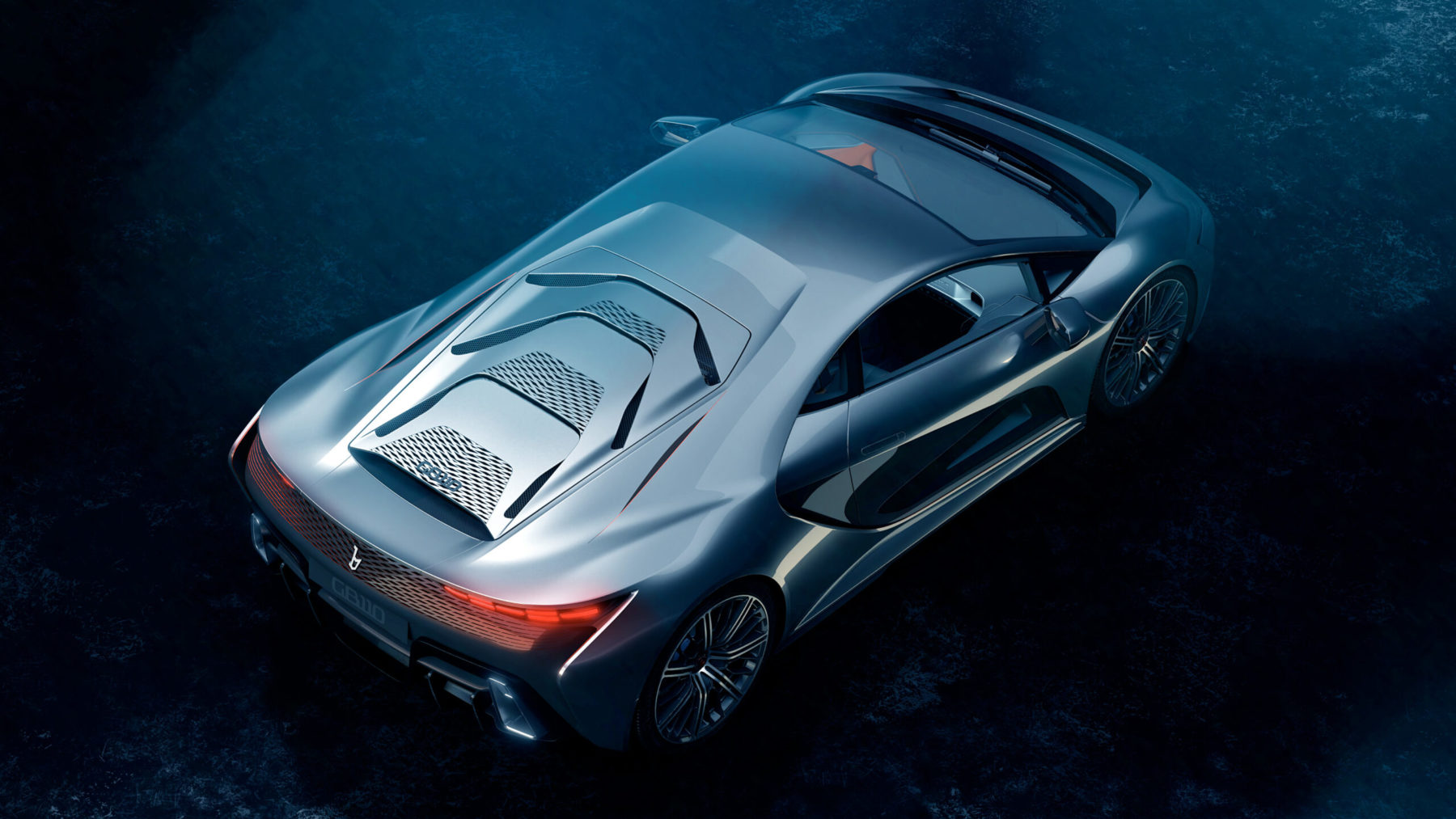 Breathtaking performance
The GB110's strong acceleration and low weight serves as an exhilarating everyday ride. Its sensual, flowing shape and contemporary design cues are married with a powerful 1100 hp and 1100 Nm max torque for an aesthetic that is as spectacular as it is purposeful. A rarity in high performance cars, the Bertone GB110 is meticulously constructed with forward-thinking ergonomics and superior comfort as a priority.
A remarkable build
Experience the unparalleled performance and visible elegance of 21" and 22" forged alloy wheels
The interior represents the epitome of complex elegance, with ultra high-end materials, intelligent accessories and superb finishing touches
Developed for enhanced handling to reach top performance with 1100 hp and 1100 Nm of max Torque
For optimal vehicle dynamics, attention has been paid to save weight wherever possible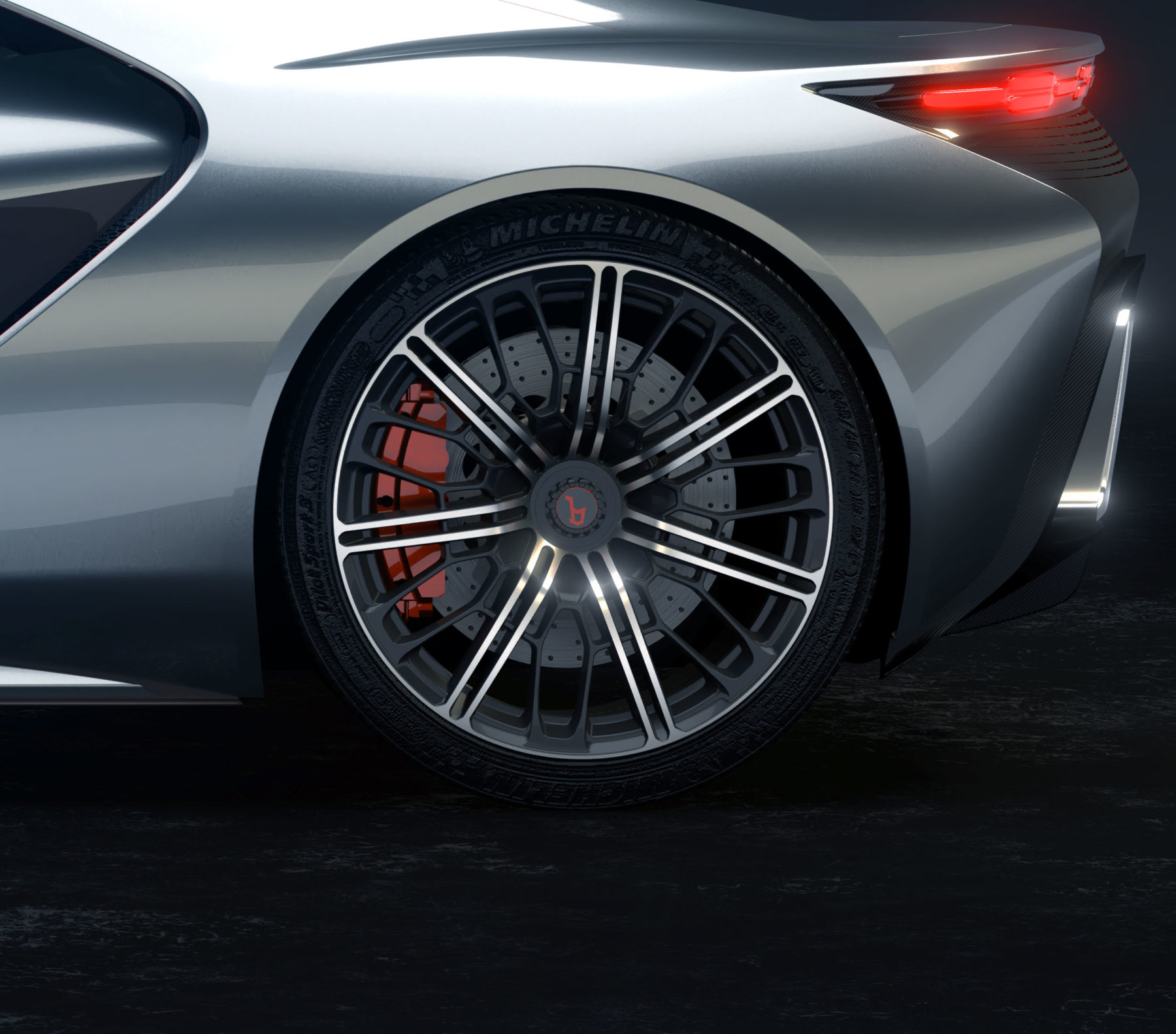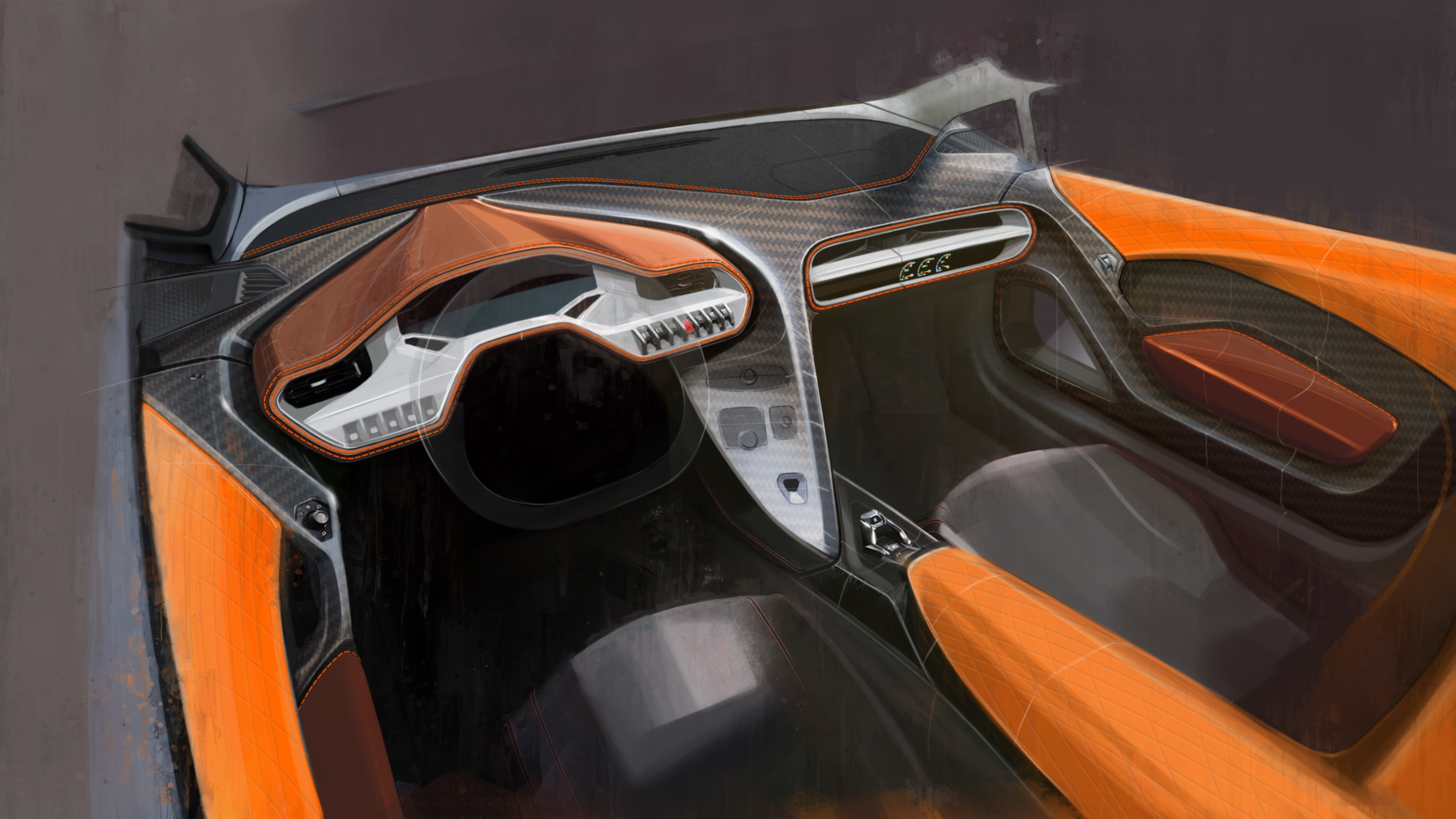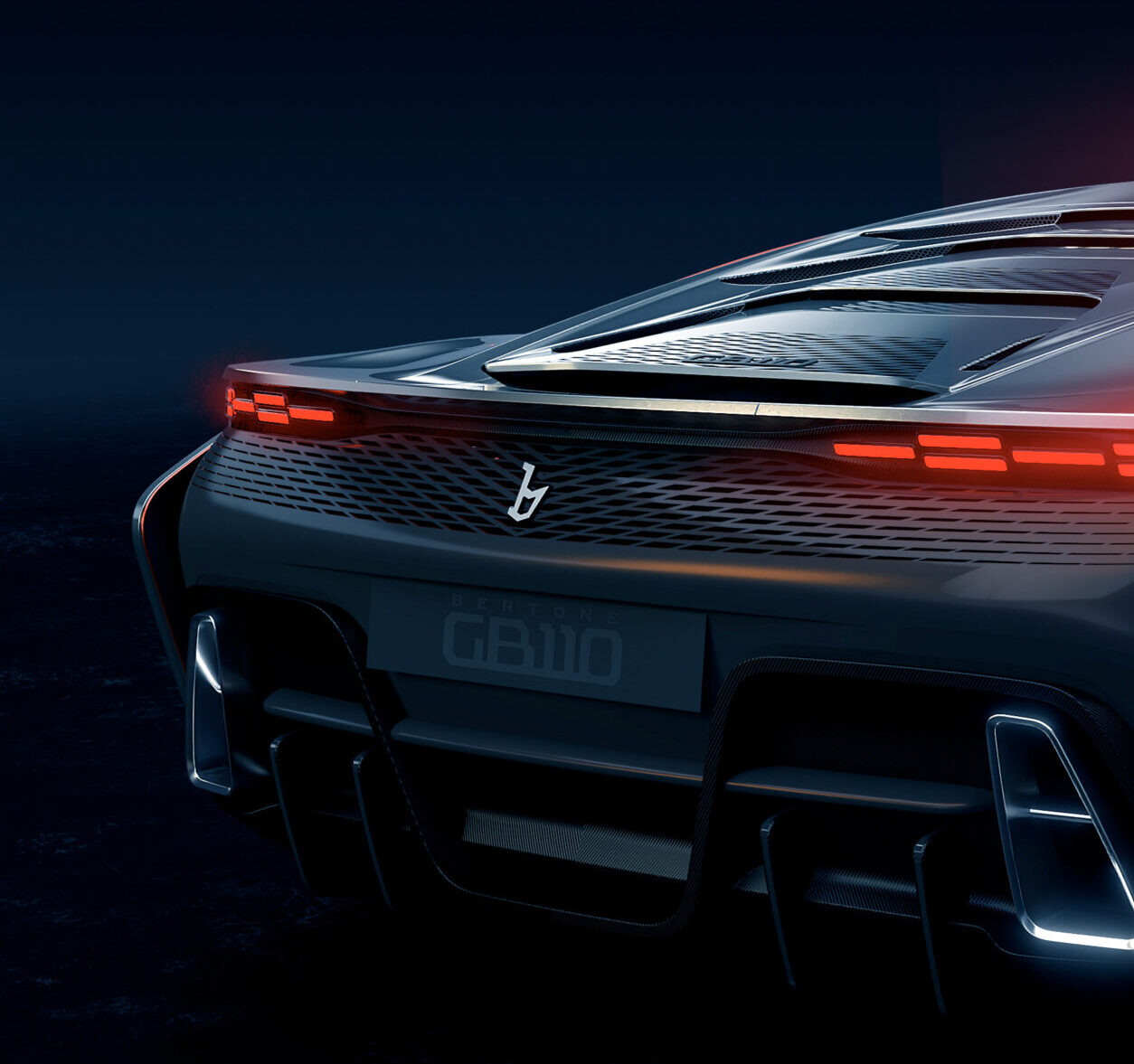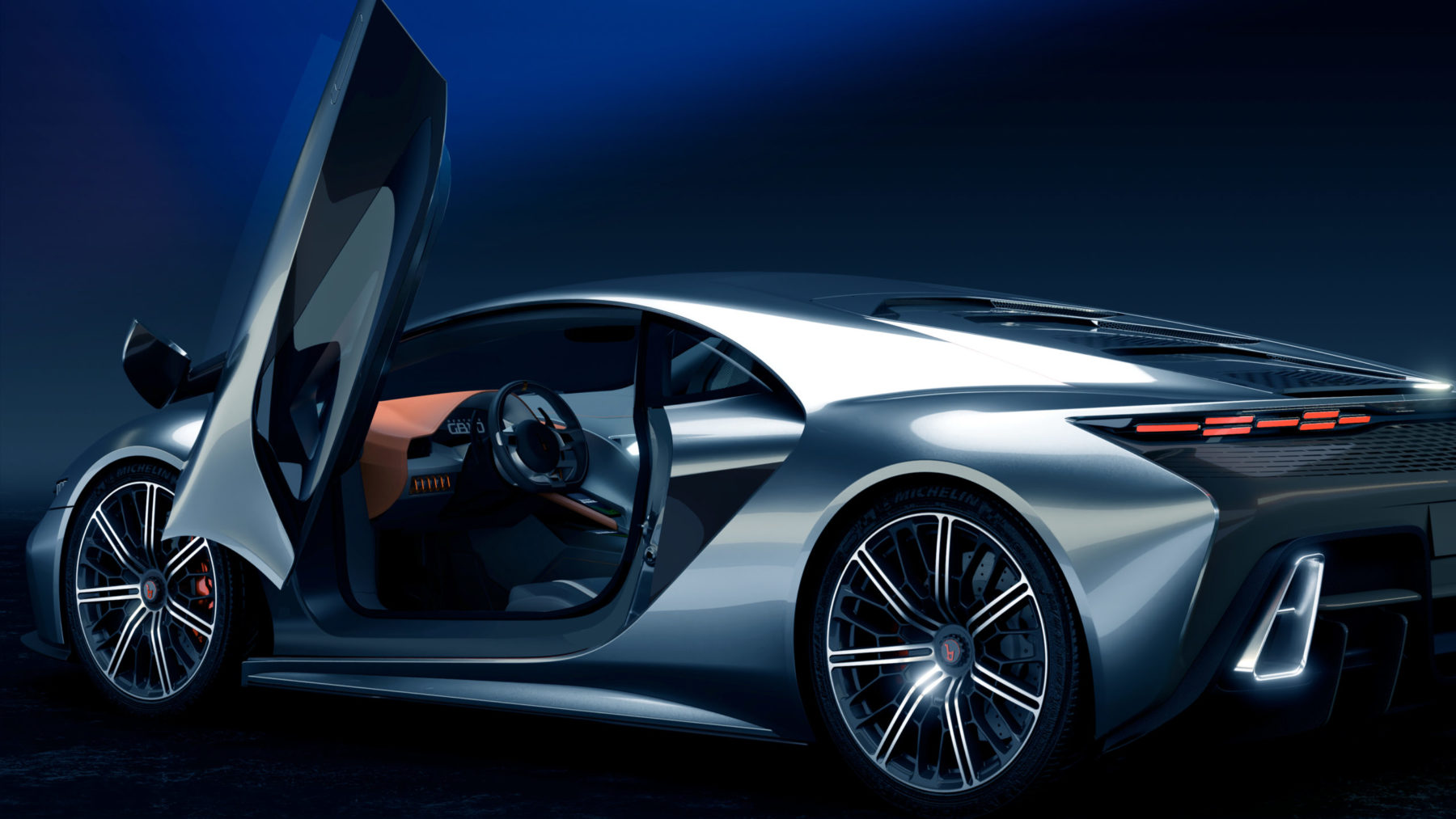 Elegance from every
angle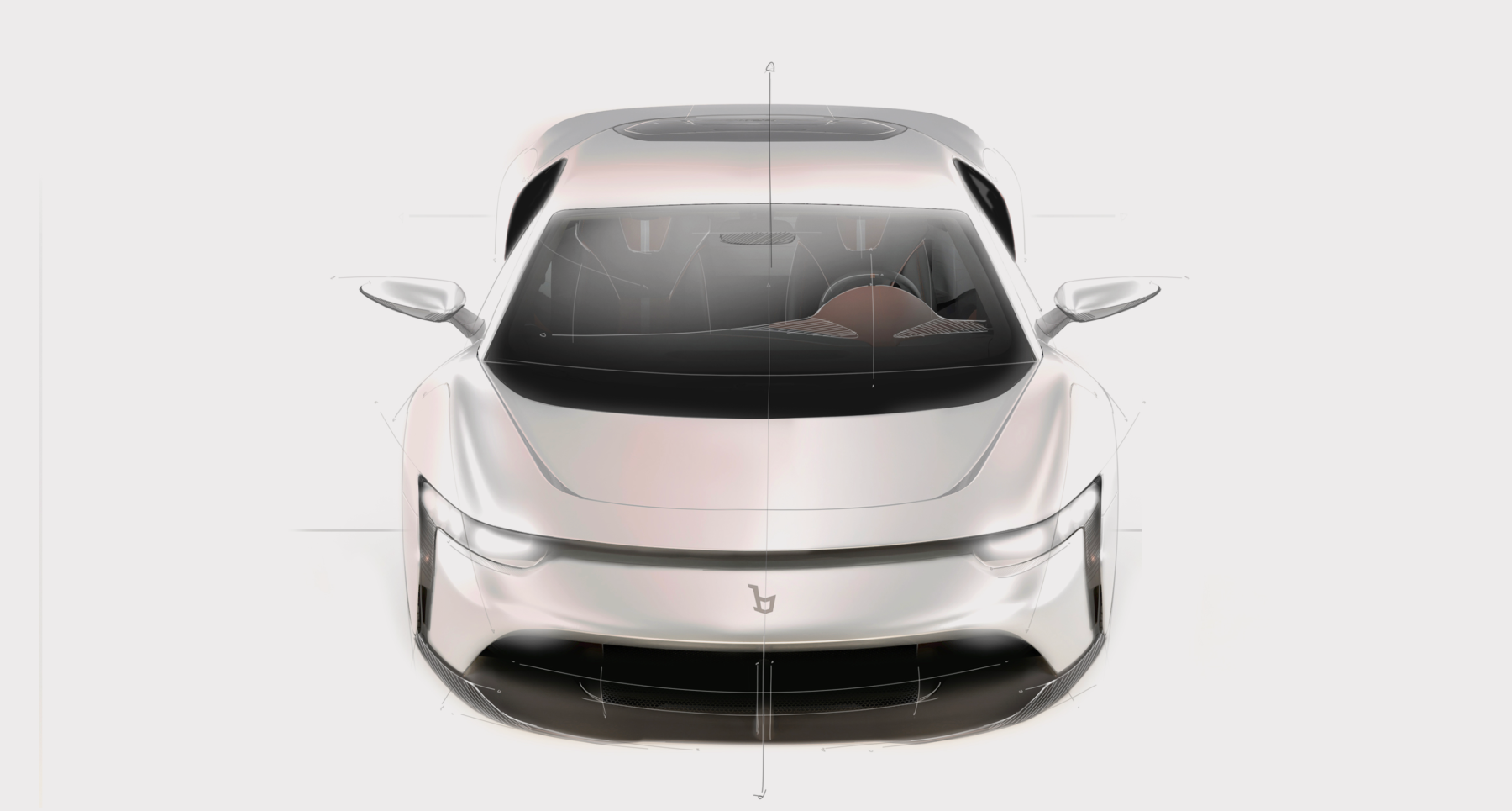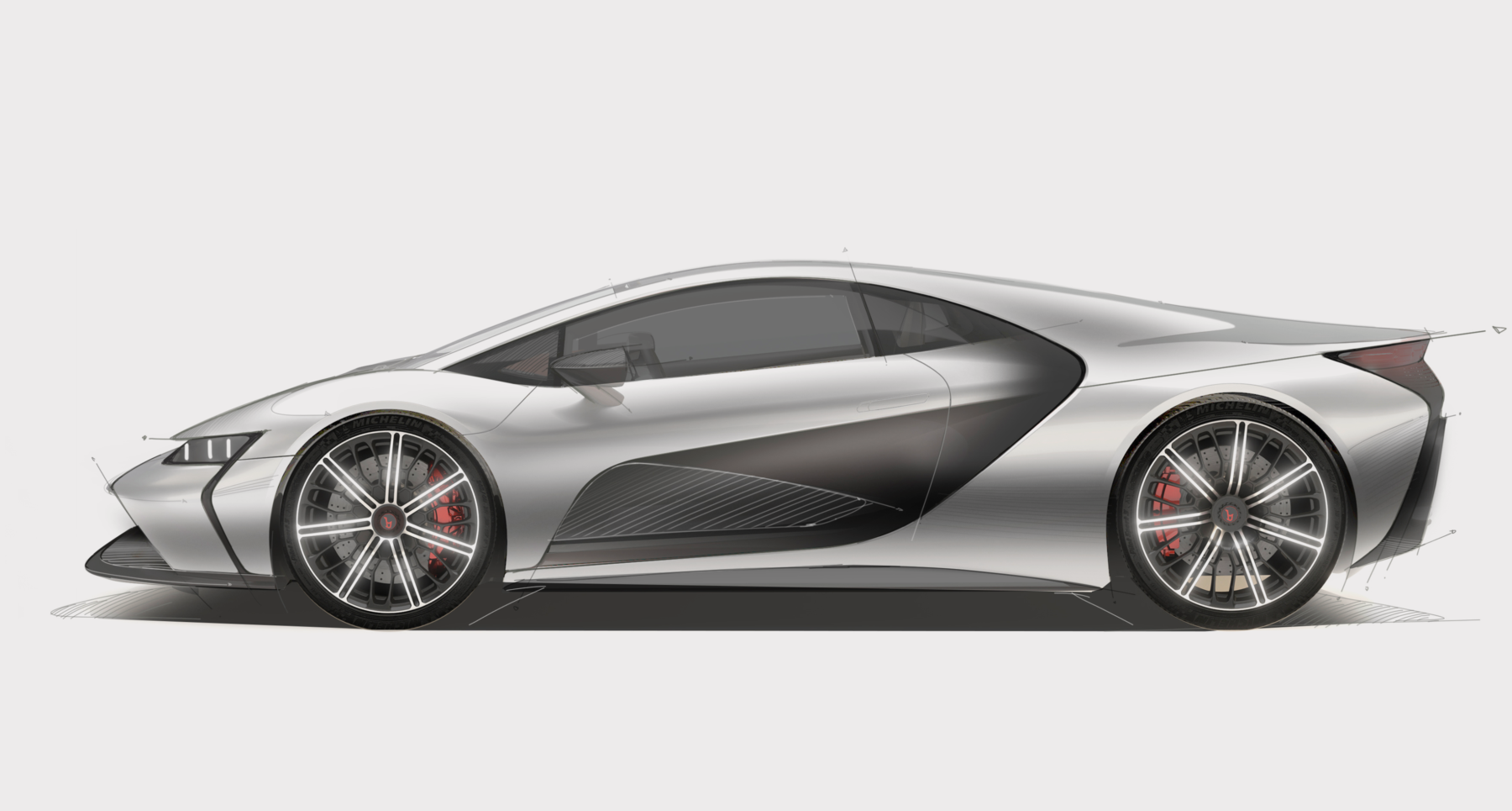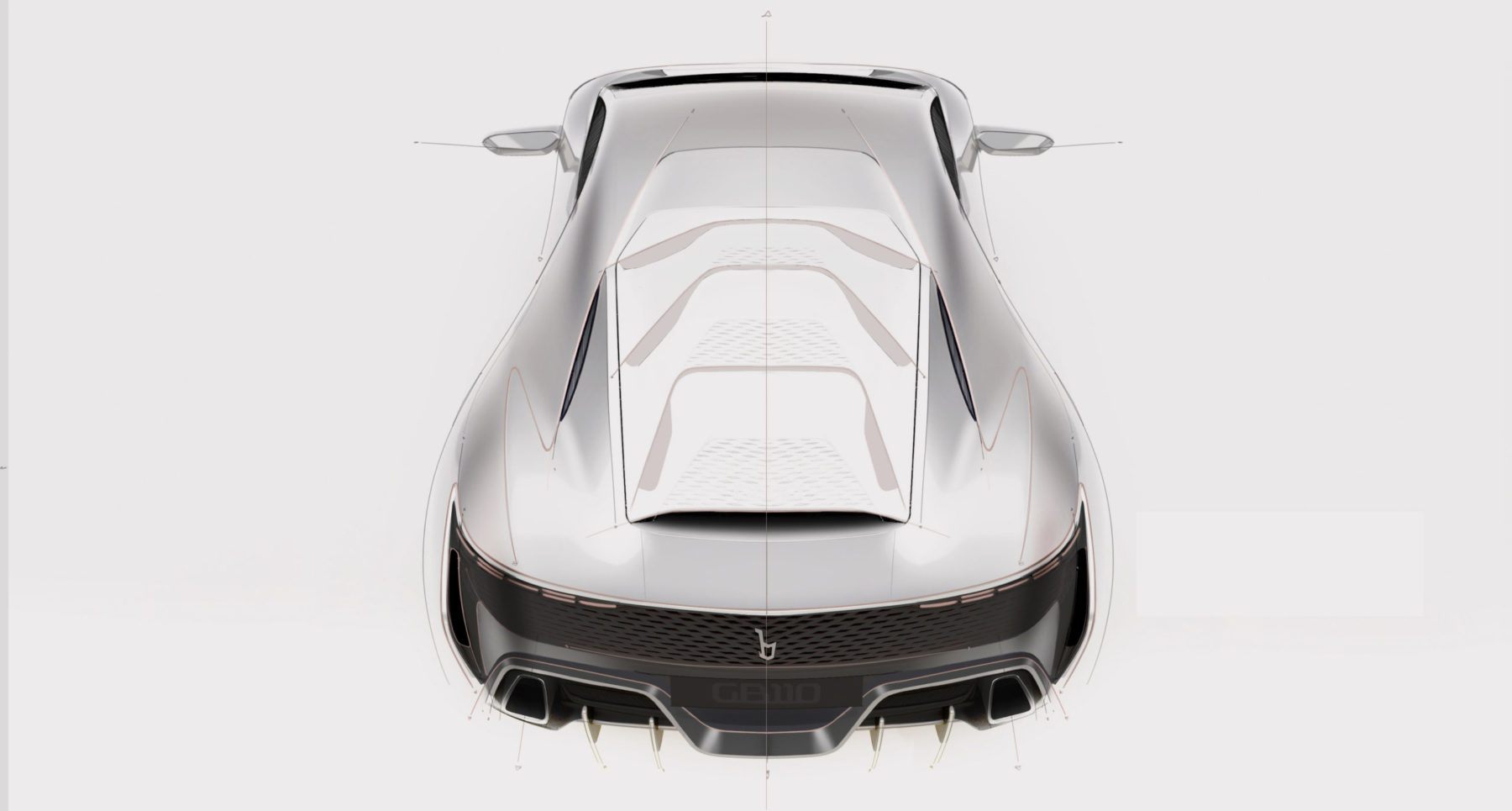 The front is harmonised with the rest of the body through a contrast of soft surfaces and tensed, horizontal lines. This underlines the car's strong identity, which encapsulates the attitude and demeanour of the classic Italian gentleman.
The side takes design cues from wedge shaped cars such as the Carabo and Stratos Zero, which together inspired the apex claw on the rear wheel arch that embraces the passenger compartment with a remarkable presence.
Standing out above all else are the rear wheel arches, designed to accommodate 335/25 22 tyres. Together with the front pair (255/30 21), these transfer all the horsepower generated by the powertrain to the ground. The rear's width was especially considered to amaze all those who witness its prowess from behind. 
A high performance
concept
The Bertone GB110 is uniquely built for elevated performance, brought to life through intelligent ergonomics and a sleek, Italian-designed exterior.
21" and 22" forged alloy wheels
Plastic waste fuel
1100 hp and 1100 Nm